Additional Services
Jewelry Appraisals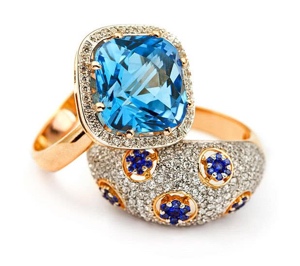 Bere Jewelers is uniquely qualified to appraise your fine jewelry and gemstones. Our experienced staff has the background and gemological training to do a professional job of evaluating the current value of your precious keepsakes.
While these items are priceless to you, it's important to remember that the value of the precious metal and gems that comprise your fine jewelry is constantly changing due to market conditions. Gold, for instance, has seen its value double over the past 10 years.
Accurate appraisals are important because if your jewelry is ever lost, stolen or damaged, your insurance company will refer to the appraisal document to settle the claim. An outdated appraisal will likely result in you being under-insured, and that could cost you thousands.
We recommend updating your appraisals every three to five years. Whether it's an engagement ring you wear every day or a piece you've just inherited from your grandmother's estate, we're ready to offer an appraisal for your security and peace of mind.
---
Jewelry Engraving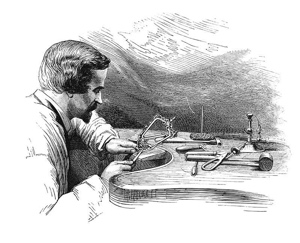 One of the most wonderful ways to personalize your new purchase is with a custom engraving. Our engraving specialists can add your heartfelt message in a number of different fonts and styles.
When it comes to corporate gifts, we can engrave your company name and logo on precious metals, leather, wood, marble, stainless steel, brass, glass and other materials. Essentially, we can engrave anything on any material — even the rounded surface of a picture frame or a wine bottle.
When the gift is unique and the moment is special, adding a message in your own words is the perfect touch. You'll be impressed with our cutting-edge technology and quick turnaround times.
Give us a call today or stop in to discuss the perfect personalization of your next purchase.
---
Jewelry Maintenance
Care/Cleaning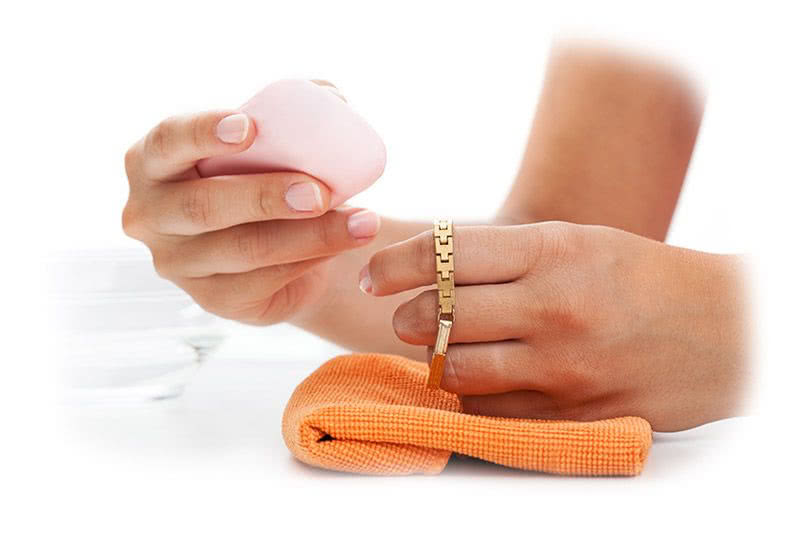 One of the most important aspects of maintaining the beauty of a piece of jewelry over its lifetime is the amount of care put into its preservation. Depending on the material used to craft your ring, it is a good idea to not wear it while performing any strenuous work - including exercising, working on your home or any other heavy labor; blows to the ring may bend its prongs, the ring itself and could even chip your diamond.
Although diamond is known as the hardest material on earth, it still runs the risk of being chipped: a hard blow to the girdle (its middle) or culet (the pointy bottom) may damage it. Aside from this, however, diamond is essentially indestructible. Additionally, its not a good idea to wear your ring while sleeping - due to the prongs potentially catching on the mattress fibers and either tearing the mattress or pulling a prong off.
To ensure the longevity of your jewels, it's best to store it in a jewelry box or an enclosed area where there are no other metals, as this could scratch your item or wear down the metal and its prongs.
For even more protection, try this surefire method of keeping your ring looking its best: Grab a toothbrush and some dish soap, mixing it in a small bowl filled with hot water. Following this, take your ring and drop it in the bowl, letting it soak for about ten minutes. After that, take the ring out with tongs - as the water will be very hot - and gently brush it until all dirt has been removed. Finally, submerge the ring back into the bowl and rinse off the soap with cold water.
---
Pearl & Bead Restringing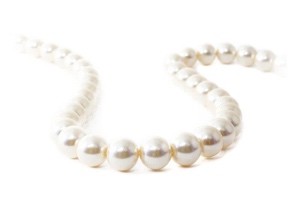 We offer cleaning and restringing services for pearls and pearl jewelry. For security and durability it is best to restring pearl necklaces and bead jewelry at least every five years.
Cultured pearls are often strung on silk thread with a knot between each pearl. This keeps the pearls from rubbing against each other and prevents all the pearls from cascading to the floor if the necklace was to break.
Silk thread is susceptible to wear and tear, especially if you wear the necklaces all the time. The fine silk can stretch and weaken, so if you see extra space between the knots that separate the pearls from each other, that could be a sign that the necklace needs to be restrung.
Trust our experts to handle your finest pearl and gemstone beads.
We provide free estimates.
---
Jewelry Repairs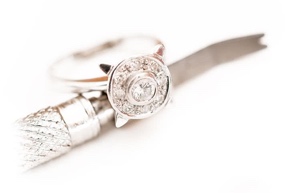 Has your fine jewelry seen better days? Why not bring your cherished pieces to Bere Jewelers, where our expert jewelers will make them look as good as new.
Is your favorite chain broken, or are the prongs on your engagement ring wearing thin? Perhaps your ring is a bit too loose and needs to be sized. Or your white gold ring is looking dull and can use some rhodium plating.
We will evaluate your jewelry and give you an estimate for any repairs that may need to be done.
Our shop is equipped with the latest technology so every repair will be expertly done to our meticulous standards.
Among the services we provide are the following:
Ring sizing
Jewelry cleaning and polishing
Ring shank replacement
Stone tightening
Stone replacement
Prong tightening and retipping
Soldering
Chain shortening or lengthening
Chain repairs & clasp replacement
Rhodium plating
Bent Prongs
Bent prongs can occur for a number of reasons, whether its because you've accidentaly dropped a heavy object on your ring, the prongs have been caught by cloth, you closed the door on your ring or it was slammed against an object. In these situations, you run the risk of one prong or several prongs being misshapen, pulled off of the diamond or broken off entirely. Once a problem is noticed, the ring should be brought to your jeweler for a professional assessment.
Missing Side Stones
If any of your side gemstones are missing, it is critical to bring your jewelry in to any reputable jeweler to assess why it happened and the cost to replace it.
Bent Bottom Shank
Picking up heavy weights (with most of the weight resting on the bottom of the ring,) hitting something too hard, or any strenuous work could ultimately result in bending the bottom half of your ring. In the event of this happening, take it to a reliable jeweler to assess the problem.
Ring Stuck On Your Finger
In the event that your ring simply will not come off, it is best to seek a reputable jeweler to cut off the ring for you; they typically insert a ring cutter that fits between the bottom of the ring and your finger to carefully cut a very small section off. Once this is complete, you can slowly pull the ring apart and bring it over your knuckle. After this process, it is still possible to repair the ring; ask the jeweler about the cost associated with fixing the missing piece of metal.
Loose Side Stones
If you find that any of your side stones are loose, have a reputable jeweler tighten the prongs or metal surrounding or holding the stone.
In-Store Jewelry Maintenance
In an effort to fix any problems that may have been previously overlooked, it is important to bring your jewelry in every six months for inspection. Not only can this potentially save you time and money - it will also catch any gemstones that may be loose before they have fallen out.
---
Thank you for your submission. One of our experienced team members will be in touch with you shortly.
---